Happy Holidays in Assembly District 13!
Thursday, December 15, 2016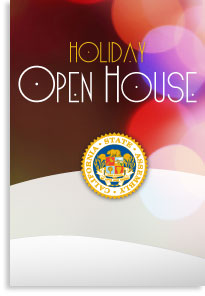 You're invited to an Open House at my district office in downtown Stockton.
Come out and celebrate the holidays, meet me and talk to my hard-working staff about how you think California can do better.
Thursday, December 15
4 to 6 p.m.
Assembly District 13 Office
31 E. Channel St., Suite 306
Stockton, CA
For more information or to RSVP, please call (209) 948-7479.